After a carrer in tourism, Martine RETTER converted her 40 years painting experience into a Professional business by creating Art'M, her own Workshop and Art gallery in Pontcharra.
Hello,
I'm pleased to show you my paintings and training courses program in this Art'M web site. You are welcome to visit my Workshop and Art Gallery located in 38530 Pontcharra ; 36 rue Docteur Charvet (France) between Chambery, Grenoble and Albertville. At any season, on the way to the main Alps ski resorts, exit Pontcharra highway A43.

As a Professional artist registered in « Maison des Artistes », I show my paintings and créations since 2001 in my Art'M gallery. I coach anyone who desire to acquire painting skills. I'm keen to transfer my passion and know-how in my workshop and show room.
I only show original and unique paintings (no reproduction) who are inspired from nature, my travels, my disconveries. I intend to transfer my life's vision, smoothly, quietly, in an impressionism style teached by Gerard Passet, french Parisian artist painter, who herited Montparnasse impresionist style.
I'm sensitive to atmospheres, colors and lights that only oils on canvas shall restitute.
My passion for cats drove me to work with pastels to paint animals portraits in a an impressionism style but with realism.
I'm always looking forward for new creations, innovatives technics and subjets, mixing drawings and acrylics, more abstract but still with impressionist touches to provide colors and living art. This symbolic work on paper, gives the freedom the abstract imposes. The subject itself only gives a reason to match gesture and materials in a colored and free area.
Recently, to develop and learn other technics, I started to work traditional fresques and mosaic.
Thank you for your virtual visit. I hope this will give us the opportunity to meet in one of my exhibitions, or in my Art'M Gallery.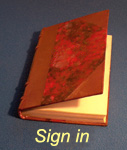 PS : Thanks for visiting this ART'M Martine Retter web site on www.art-m.eu. If you appreciated this visit, please sign in.